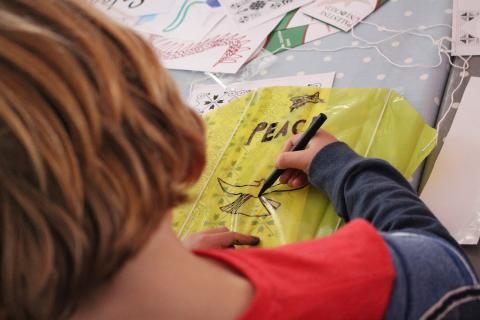 This month we're thinking about Jesus' appearances and making kites to remember his ascension - a mayBe tradition!
Sat 13 May from 11am // kite making, shared lunch and worship liturgy at the Stricklands', followed by walk in Shotover with kites, weather permitting!
Sat 20 May 11am // short outdoor liturgy in Bury Knowle park, followed by café.
Thurs 25 May Ascension day // community meal at the Lotts
Sunday 4th - Pentecost Sunday - Cherwell centre on Norham Gardens 10.30am -3pm big Sunday with Lianne Smith helping us explore together... bring lunch to share.
Thursday 15th community meal at Team Richards 8pm.
Friday 23rd soup and soul - venue TBC
30 June - 2 July camping!
Hope to fix little Sunday and night prayer in June too.
Tuesday, May 9, 2017 - 7:59pm