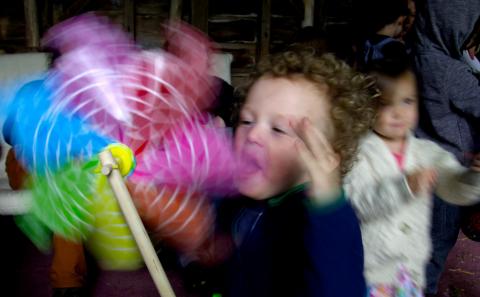 We met for our annual camping weekend at Bridge House just outside of Shillingford 14 - 16 June. We had a great turnout and some descent weather. Bridge House is part of the Northumbira Community and they have built a tiny chapel from an old shed where we joined them for some of their regular prayers, summoned by a bell. I love the chapel, it has only a few windows so it's dark and coloured by candles and the light that comes through the single stained glass window. It's a hidden place, a place of safety. The wood is softened by age and prayer. It's a holy place, a place set-aside for seeking and being aware of God's presence. This year they also had an old barn available for use too, which we used for various craft activities.
The site also has a huge labyrinth with willow walls, well weathered, worn and wilded. It proved a good place for quiet contemplation and screaming games of hide and seek!
Our theme was Pentecost (a week late) and Sam led us in some worship, prayer and colourful craft activities (see photos!) to help all ages engage with this powerful, mysterious and challenging part of our story of God. We imagined Jesus' friends huddled away in a locked room as we blended our own recollections of the story with bible readings. We didn't have to imagine the sound of great winds as the barn was open sided so we could already hear the surrounding susurrous. We thought about how the holy spirit enabled and gave courage to those present with gifts, like being able to communicate God's love to others, and like not being scared of persecution by Roman occupiers, the crowds who just called for Jesus' crucifixion, or when it appears there is a tongue of flame reaching for your head!
We also talked about the body of Christ; how we in our diversity make up the body of Christ; how every part of a body is different but essential; how if one part of the body hurts the whole body hurts; how if one of us has something to celebrate then we all celebrate. We did a contemplative exercise/prayer about Christ has no body on earth but ours, using Teresa of Avila's words:
Christ has no body now but yours.

No hands, no feet on earth but yours.

Yours are the eyes through which he looks compassion on this world.

Yours are the feet with which he walks to do good.

Yours are the hands through which he blesses all the world.

Yours are the hands, yours are the feet, yours are the eyes, you are his body.

Christ has no body now on earth but yours.

Teresa of Avila
We did a couple of bat walks along the river and Ariane, who had her bat detector with her, was able to tell us of the 4-5 different species that we saw. Interesting that bats don't fly that fast, and amazing how small and large they can be. We also enjoyed our walk down to the Waterfront café/bar and the public paddling pool which to my mind shrinks every year as my children get bigger. The kids had some great games of football and exploration amongst the wilds.
Sadly I did not see the raven this year, an enormous bird that has commanded the area every year we've been there. We once saw it steal a chicken's egg, flying off with the whole egg in its beak. But the dawn chorus was as loud as ever, as was the squabble between the crows and the red kite who had dared to enter their territory to pick up a dead rabit!
On Saturday night we built a bonfire. The circle around it shrank slowly as the night went on, children went to bed and the temperature dropped. We made plans again for how to "do" mayBe in the rest of the year; we felt it would be good to re-establish our rhythm.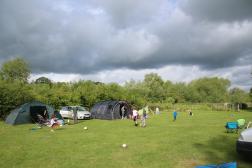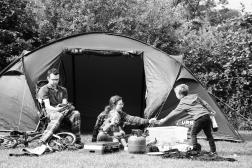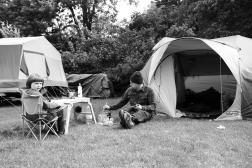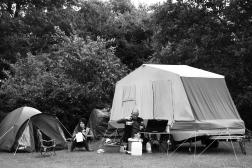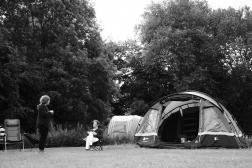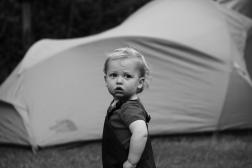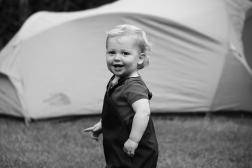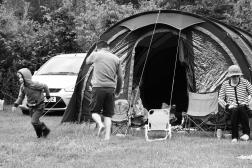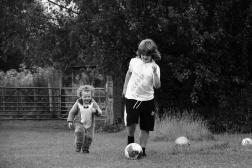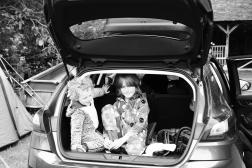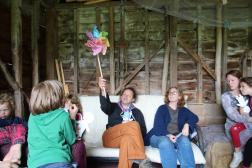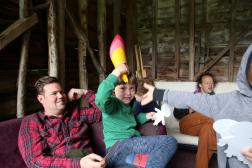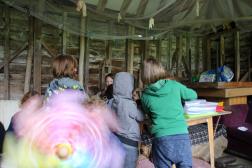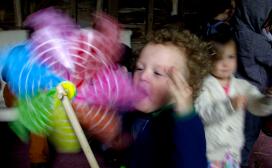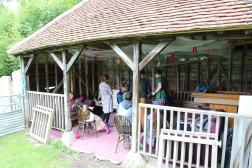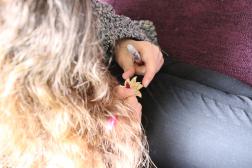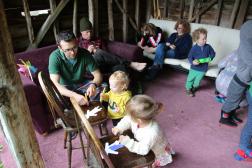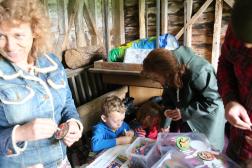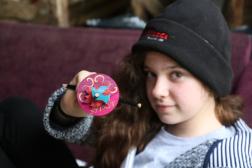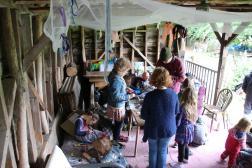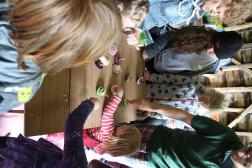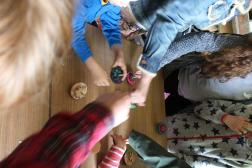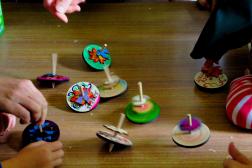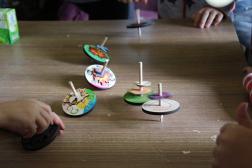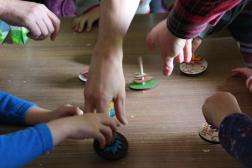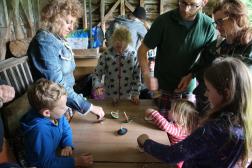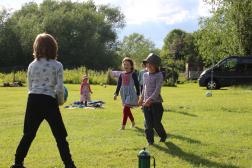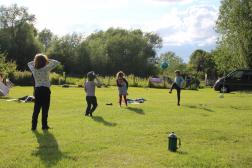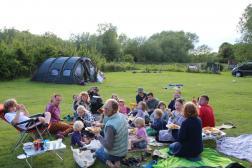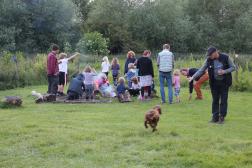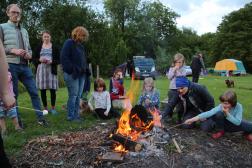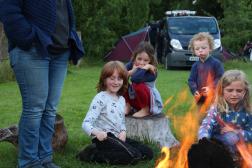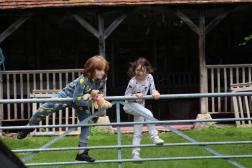 Sunday, June 23, 2019 - 7:30am