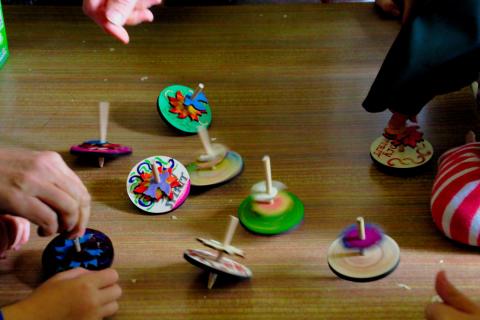 In attempt to re-establish a ryhthm, mayBe aim to meet up monthly at Florence Park (near band stand) 10.30am every 3rd Sunday of the month. You, yes you, inquisitive website stumbler, would be very welcome to come along to any of our inclusive gatherings - please get in touch just in case plans change at the last minute. The default plan will be to use a liturgy from the Iona community's Wee Worship books and then have a play/coffee in the park, but we hope to embellish this structure as anyone is able to offer something more; we encourage eachother to bring what they can.
Tentative dates:
14 July (not 13th! oops!) - Sam has invited some visitors from Germany to join us
18 August
22 September (not the third sunday!)
20 October - Tilly to lead
17 November
Then later in the year we have our retreat weekend booked in 29 November to 1 December.
Sunday, June 23, 2019 - 8:31am